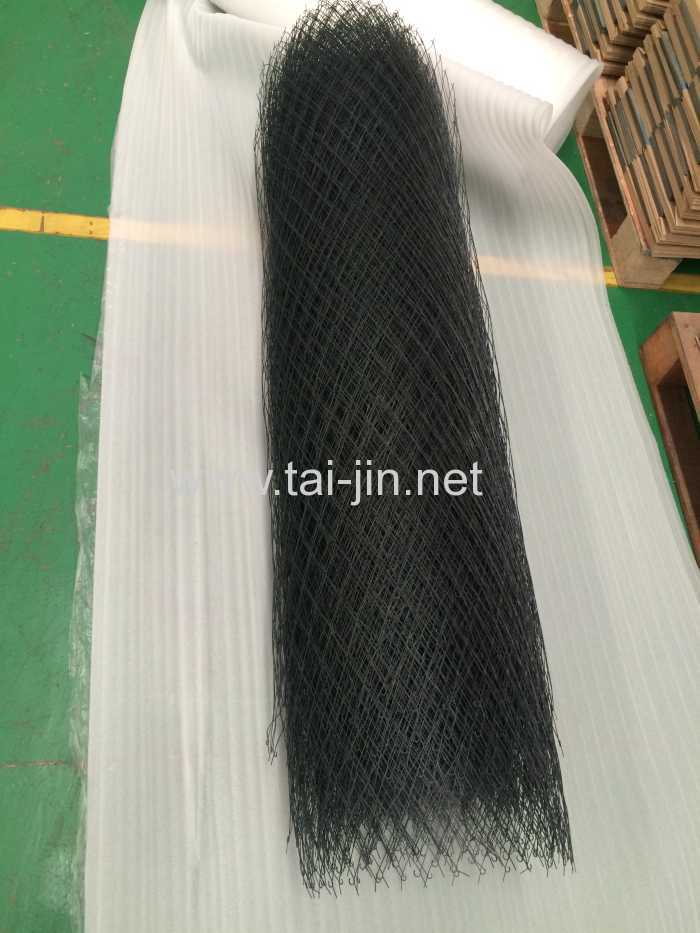 TAIJIN MMO Net Anodes are a key component for Cathodic Protection systems in new reinforced concrete structures. It is composed of a precious metal oxide catalyst sintered onto an expanded titanium mesh substrate.
TAIJIN Mixed Metal Oxide (MMO) Mesh Ribbon is a durable anode designed for Impressed Current Cathodic Protection systems of steel structures and steel reinforcement concrete. The MMO coating, with industrially proven lifetime characteristics, ensures an even current distribution.
1. Substrate
Titanium ASTM B 265 Grade I / II
2. Coating : IrO2/Ta2O5
3. Quality Certificate
3rd Test Certificate from Det Norske Veritas (U.S.A.), Inc. Under the standard of MMO Mesh Ribbon-NACE TM0294-2007.
4. Specification
Other specification can be available as client's requirement.
width

(mm)

length

(m)

thickness

(mm)

Current Rating

(ma/m)

surface area

(m2)

mesh dimension

(mm)

Life

(year)

10

76

1.30

2.8

1.85

2.5x4.5 x0.6

75

13

76

1.30

3.5

2.4

2.5x4.5 x0.6

75

19

76

1.30

5.28

3.6

2.5x4.5 x0.6

75

1220

76

1.980

37.7

92.9

25x50 x0.89

75

1220

76

1.980

24.3

92.9

34x76x0.89

75
5. Accelerated Life
1mol/L Na2SO4, current density 15000A/m2,
Test standard: NACE TM0294-2007
Test Result: 50 hours
6. Typical Applications
• Reinforced concrete,
• Bridge,
• Pier flood-control embankment
7. Advantages
• Lightweight and unbreakable
• Electrical connection fully encapsulated in resin
• Connection resistance is less than 0.001 OHMS
• Fine petroleum coke used to ensure efficient current distribution from anode
• Lower cost than 7.65 cm x 153 cm silicon iron anodes
• Flexible
• Dimensionally stable
8. Impressed current systems
9. Quality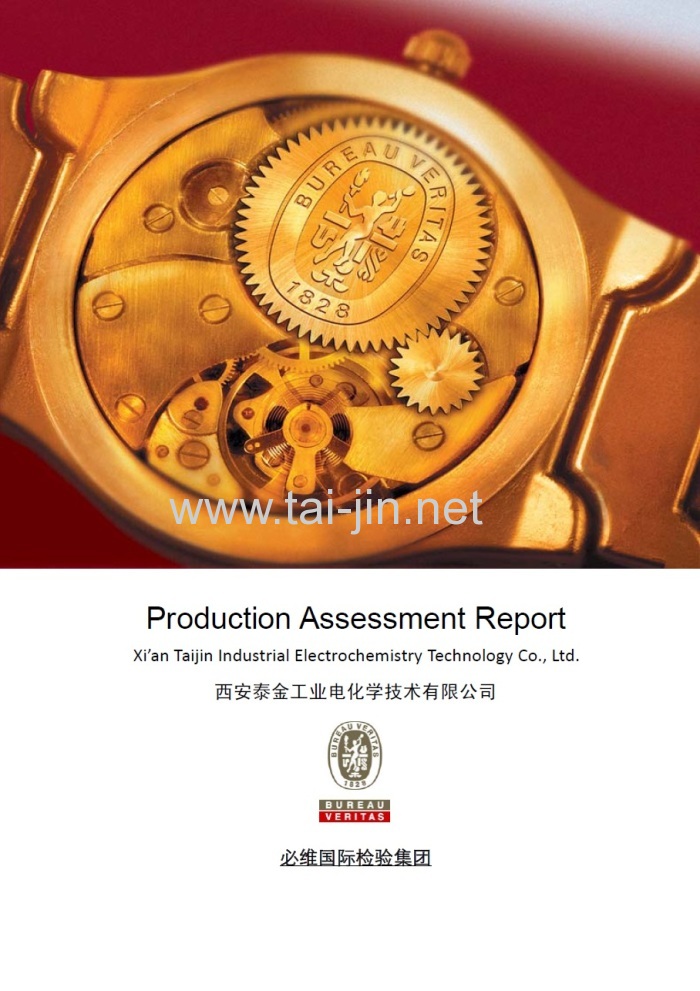 Download Attachment