Titanium Clad Copper

1. We have set up a perfect specialized metal composite material production line.


Reference standard: GB/T 12769-2003
Clad Material: Titanium,Nickel,Zirconium,Stainless Steel.
Manufacture Method: Explosive cladding &Roll cladding
Clad Material: Titanium,Nickel,Zirconium,Stainless Steel.
Raw Material: Pure CopperT1,T2;Oxygen-free Copper TU1,TU2; Aluminum; Steel, etc…..
Section form and Size(mm):1.Rectangle: width(20~150);Thickness(6~30 );2.Circular: Φ(8~50);3.Square: side length (10~30);4.Wires: Φ(2.0~8.0).
Manufacture Method: Explosive cladding &Roll cladding.


Any customizing tolerances and sizes are welcomed; OEM & small orders are welcome
2. Application:

1. Chemical industry
2. Petrochemical industry
3. Machining field,Automobile field,etc
4. Desalination of sea water
5. Textile printing and dyeing
6. Mobile phone component field
Quality Assurance
According to globally recognized standards, such as ASTM, AMS, ASME,JIS,MIL...
provide third-part inspection reports.
Such as the BaoTi -give you the report of the center of physical and chemical test, Northwest institute of no-ferrous metal research test.
Chemical composition, Mechanical properties, Microstructure are strictly controlled, making sure that no defects inside the products. ensuring our clients get the best products.
ISO Quality Management System


3. Shipping Terms: We offer air shipping(Like DHL,UPS,Fedex,TNT or plain air shipping) and shipping by sea.All will be decided by your quantity.Shipping cost and shipping speed are the primary thing when we considering shipping.


4. Product Catalogue

1. Anodes Impressed Current for Cathodic Protection

Titanium Anodes

1)Mixed Metal Oxide Ti Wire & Piggy Back Wire Anode
2)Mixed Metal Oxide Ti Ribbon & Mesh Ribbon Anode
3)MMO/Platinized Ti Tubular & Anode string &Canister Anode
4)MMO/Platinized Ti Rod & Probe Anode
5)MMO/Platinized Ti Discrete Anode
6)MMO/Platinized Ti Disk & Sheet & Plate Anode

High Silicon Cast Iron Anode

1)HSCI Rod Anode
2)HSCI Tubular Anode

Cathodic Protection Materials

1)CP Wire and Cable
2)Anode Calcined Petroleum Coke Backfill

2. Galvanic Anode

Magnesium anode

1)MG High Potential Anode
2)H-1 Alloy Mg Anode
3)Pre-packaged Mg Anode
4)Cast Mg Rod AZ-63 Alloy
5)Mg Extruded Rod /Ribbon Anode

Aluminum anode

1)Aluminum Cast Anode
2)Aluminum Extruded Rod Anode

Zinc Anode

1)Zinc Cast Anode
2)Zinc Ribbon anode

3. Titanium Anodes Used in Other Field

1)Mixed Metal Oxide Titanium Anode for Hydrometallurgy
2)Mixed Metal Oxide Titanium Anode for Electrolysing Copper/ Aluminum Foil
3)Mixed Metal Oxide/Platinized Titanium Anode for Sodium Hypochlorite and Seawater Electrolysis

4. Titanium Product

1)Titanium Clad Copper Metal Material
2)Titanium Art Products
3)Titanium Fasteners
4)Titanium Material

5. Main Export Markets:

Asia

Australasia

Central/South America

Eastern Europe

Mid East/Africa

North America
6. Products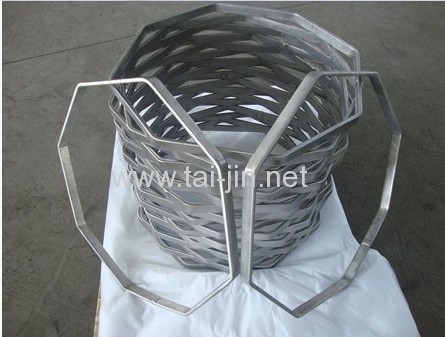 7.

Company Building Information
Land CertificationReal Estate Certification Lease Agreement Factory Officer Claimed
Total Building Size: 32,017 m2