CuTitanium Clad Copper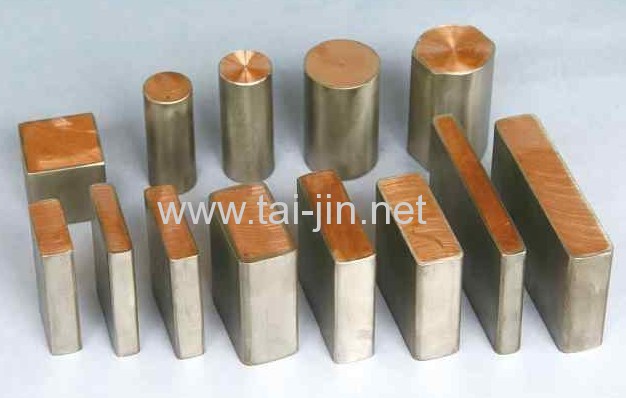 Titanium clad Copper Parts are manufactured by Xi'an Taijin Co,. They have excellent conductivity, high ductility and weldability.
Stanford Materials Corporation can provide Titanium clad Copper Parts of different Ti-to-Copper ratio and with various dimensions according to customers' drawings and specifications.
Products

Description

Specifications (mm)

clad plates

two-layers

Ti + Cu

Ti + stainless steel+Cu

7000*150*6-30mm

three-layers

0.1-10/1-100/0.1-10

clad bars

Ti+Cu

Dia2.5-38mm

clad tubes

customized

Application:
1. Chemical industry
2. Petrochemical industry
3. Machining field,Automobile field,etc
4. Desalination of sea water
5. Textile printing and dyeing
6. Mobile phone component field
Quality Assurance
According to globally recognized standards, such as ASTM, AMS, ASME,JIS,MIL...
provide third-part inspection reports.
Such as the BaoTi -give you the report of the center of physical and chemical test, Northwest institute of no-ferrous metal research test.
Chemical composition, Mechanical properties, Microstructure are strictly controlled, making sure that no defects inside the products. ensuring our clients get the best products.
ISO Quality Management System


Shipping Terms: We offer air shipping(Like DHL,UPS,Fedex,TNT or plain air shipping) and shipping by sea.All will be decided by your quantity.Shipping cost and shipping speed are the primary thing when we considering shipping.

Projects & Patents

a) Projects:

1.High Effective and Energy Saving Titanium Anode Used for Hydrometallurgy
2.The Development of Green and Novel Glass-to Metal Sealing Product
3.The Research and Production of High performance of Titanium Anode Composite Materials
4.The Research and Production of the Cathode Drum Used in Electrolyzing Copper Foil

b) Patents

1.A Kind of Brushing Device Used in Production of Titanium Ribbon and Titanium Mesh Ribbon
2.Dipping solution of the Coordination Compounds of Platinum and Prepare the Platinum Coating with it.
3.A Titanium Anode Device Used in a hydrometallurgical Electrodeposition of Metals
4.The Method of Removing Titanium Anode Coating

Main Export Markets:
Asia

Australasia

Central/South America

Eastern Europe

Mid East/Africa

North America

Western Europe


Equipment(Just a Part)

Machining Equipment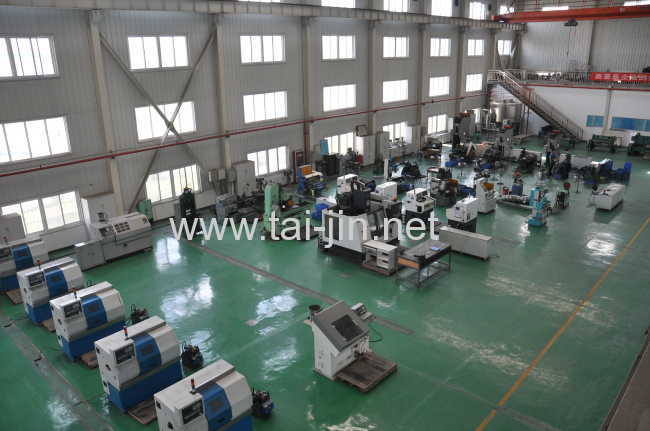 Sintering Furnace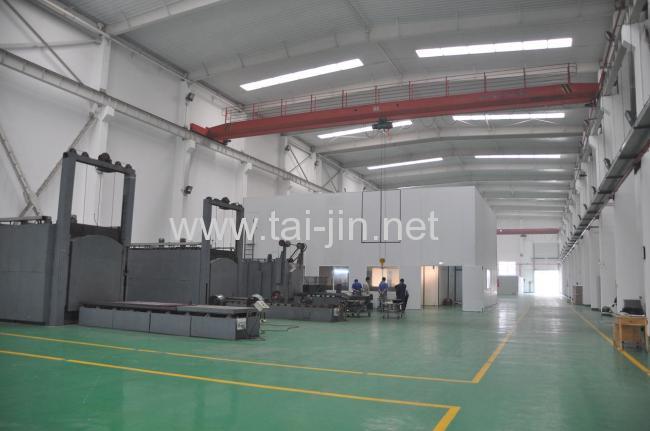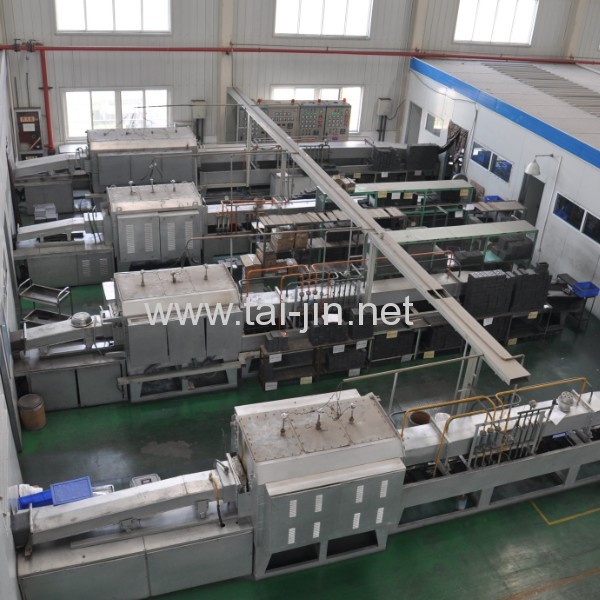 Water Cutting Machine