Platinized Titanium,Niobium Anodes

TAIJIN Customized Platinum,Titanium or Niobium Electrode is manufactured using the refractory metal-titanium, niobium, tantalum, molybdenum and tungsten in the production and TAIJIN Pure Platinum Coating. The electrocatalytic functional layers of platinum are used throughout virtually the entire electrochemical industry.
1. Overview of Xi'an Taijin
1) Name: Xi'an Taijin Industrial Electrochemical Technology Co. Ltd.
2) Business model: State-governed, associated with Northwest Insititute For Nonferrous Metal Research
3)Establishment: Nov.20, 2000
4) Expertise and Experience: the earliest and biggest state-governed manufacturer of titanium electrodes in China market
5) Development & Patents: 38 professors and engineers, 54 patents in titanium electrodes field up to 2018
6) Quality Control and Assurance: independent laboratary and inspecting center, the complete and strict quality control system
7) Products and Services
To offer… Quality, Economy & On-time delivery of Titanium Electrodes,¨ Electro-chemical equipments, Engineering equipments under single platform to Marine, Chemical, Power, Water, Steel, Automobile, Electronics, Metal finishing & Aerospace Industries

By using… Precious metal oxides of Iridium, Ruthenium, Platinum, Palladium and exotic Metals like Titanium, Tantalum, Niobium, Zirconium, Nickel and their alloys to produce high premium and proving anodes for our clients.

To save... Power,reduce maintenance and assembly cost, resist corrosion,& avoid product contamination.
2) Products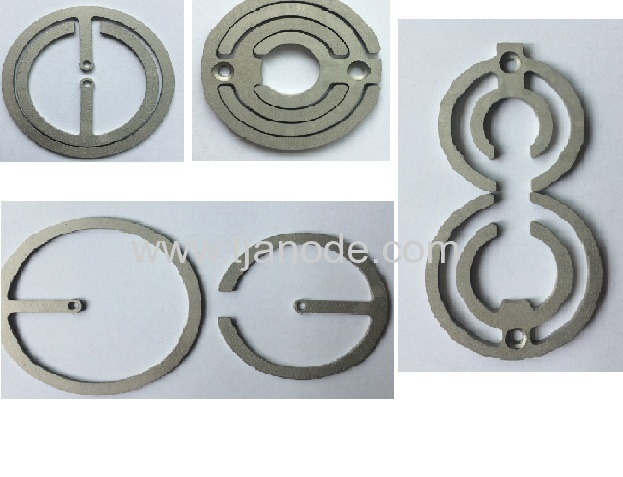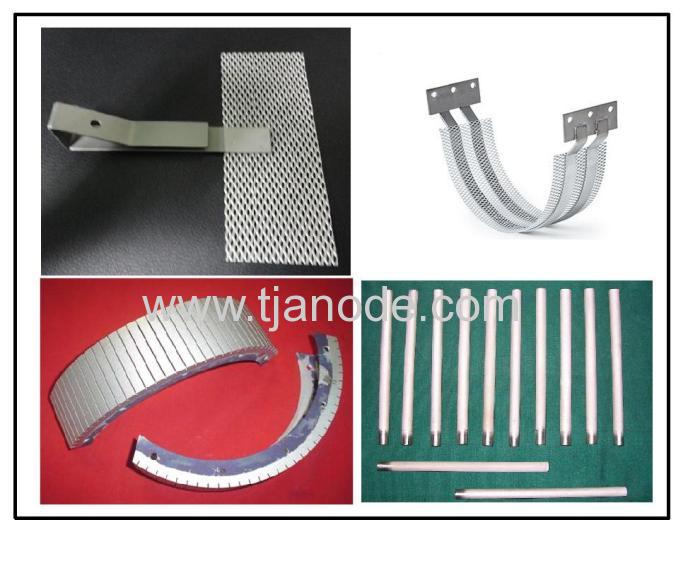 3) Xi'an Taijin Catalogue of Products
Anodes Impressed Current for Cathodic Protection
Titanium Anodes
1) Mixed Metal Oxide Ti Wire and Piggy Back Wire Anode
2) Mixed Metal Oxide Ti Ribbon andMesh Ribbon Anode
3) MMO/Platinized Ti Tubular and Anode string &Canister Anode
4) MMO/Platinized Ti Rod and Probe Anode
5) MMO/Platinized Ti Discrete Anode
6) MMO/Platinized Ti Disk and Sheet and Strip Anode
7) MMO/Platinized Water Heater Anode
Cathodic Protection Device
1) Transform rectifier
2) Reference Electrode
3) Junction Box
Cathodic Protection Materials
1) Cathodic Protection Cable
PVC/PVC, PVDF/HMPWE, KYNAR/HWPE, EPR/CSPE etc.
2) Anode Calcined Petroleum Backfill
Mixed Metal Oxide/Platinized Titanium Anode for Water Treatment Field
1) Mixed Metal Oxide/Platinized Titanium Anode for on -site Sodium Hypochlorite Generator
a) Ballast Water Treatment
b) Nuclear Plants Cooling Water Treatment
c) Swimming Pool Water Treatment
d) Liquefied Natural Gas Terminal
e) Other installations using sea water for process needs
2) Mixed Metal Oxide/PbO2 for Organic Waste Water Treatment
a) Reduce COD
b) Ammonia and Nitrogen Removal
3) Mixed Metal Oxide/Platinized Titanium Anode for Descaling and anti- corrosion of Recycled Water
4) Mixed Metal Oxide Anode for Noble Metal Oxide Recovery from Waste Water
Mixed Metal Oxide/Platinized Titanium Anode for Electroplating
1) Hard chrome plating
2) Gold, Silver, Copper, Nickle etc plating
Mixed Metal Oxide/PbO2Titanium Anode for PCB Etching Solution
1) Acidic Etching Solution
2) Alkali Etching Solution
3) Microetching Solution
Electrolytic Copper foil and Cooper Foil Post-Treatment
1) Mixed Metal Oxide Titanium Anode
2) Cathode drum
3) Complete Equipment
Mixed Metal Oxide for Aluminum Formed Foil
1) Low pressure aluminum foil
2) Middle pressure aluminum foil
3) High pressure aluminum foil
Mixed Metal Oxide /PbO2Titanium Anode for Precious Metal Recovery/Hydrometallurgy
Copper, Cobalt, Nickle electrowinning