Platinized Titanium,Niobium Anodes

TAIJIN Customized Platinum,Titanium or Niobium Electrode is manufactured using the refractory metal-titanium, niobium, tantalum, molybdenum and tungsten in the production and TAIJIN Pure Platinum Coating. The electrocatalytic functional layers of platinum are used throughout virtually the entire electrochemical industry.
1. Overview of Taijin Company
1) Found: 19 years since 2000
2) Trading Agent: NO, the professional manufacuter delivering uncompromising quality
3) Expertise and Experience: the earliest and biggest state-governed manufacturer of titanium electrodes in China market
4) Development & Patents: 38 professors and engineers, 54 patents in titanium electrodes field
5) Quality Control and Assurance: independent laboratary and inspecting center, the complete and strict quality control system
6) Pioneering partner: Corrpro, Catheco, SAVCOR, Enviromental Protection Engineering, Qingdao Sunrui, Wuhan Xingda etc.
2. Applications
1. Cathodic Protection
2. Electrochlorination to anti-fouling and disinfection
3. Hard chrome plating
4. Precious and non- precious metal electroplating
5. Electronics and semiconductor industry
6. Chemical process engineering
3. Quality Assurance
Certificates enclosed delivery
1). Platinum coating thickness test(SEM)
2). Platinum coating adhension test
3). Platinum coating surface visual test
4). Platinum coating surface microimages(SEM)
5). Other test requested by customers.
4. OUR SERVICES
We could provide the following services to meet with your requirement.
A. Customized and Precision products
B. Professional recommendations and design
C. Competitive factory prices
D. In time delivery
E. Indenpent quality assurance from National Key Labrotary
5. Workshop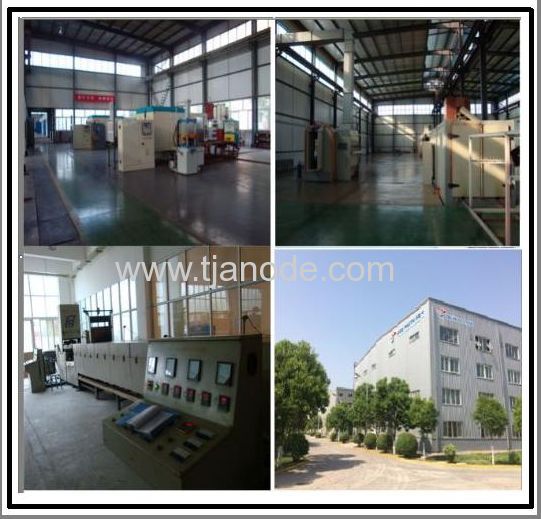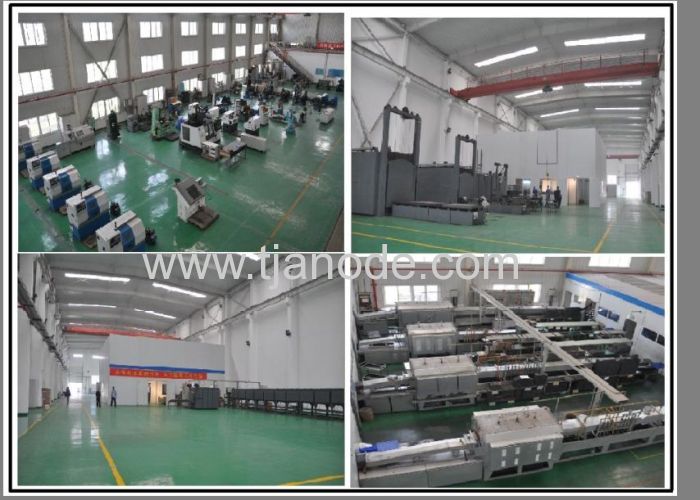 6. Laboratary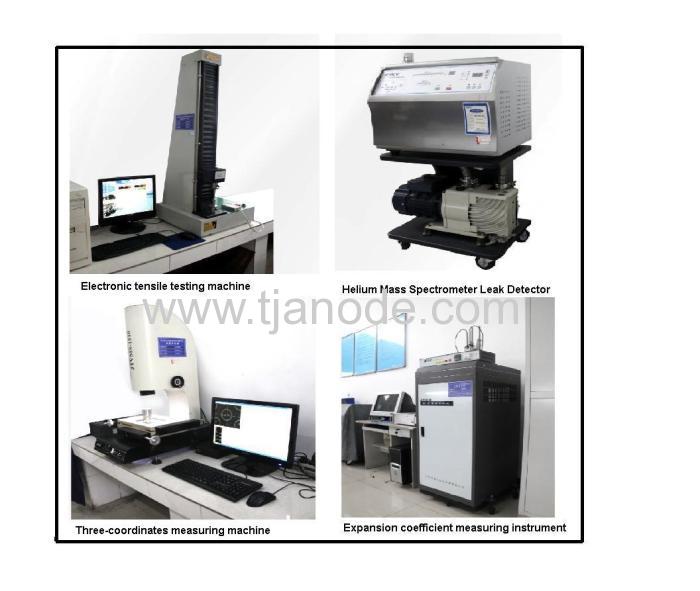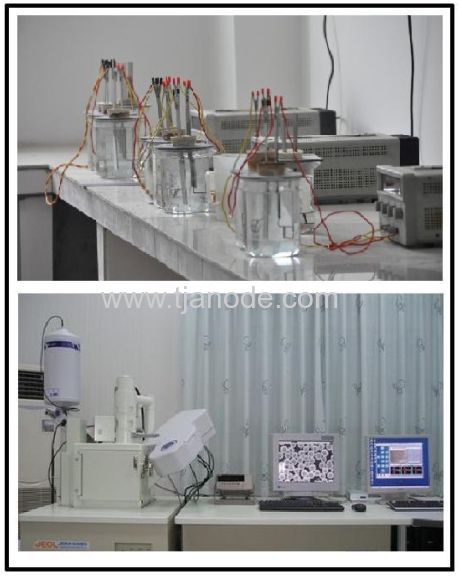 7. Products