MMO coated Titanium Anode for Alkaline Water Ionizer from Xi'an Taijin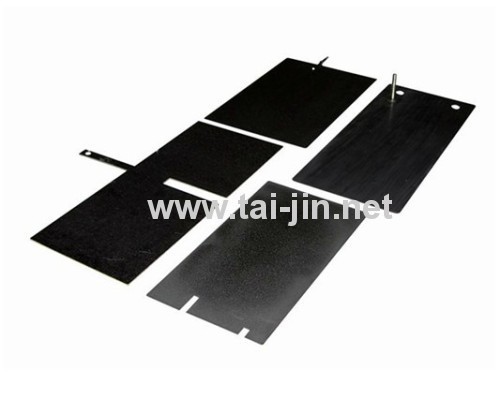 1. Substrate& Coating


TitaniumGrade1

1)Composition


| | |
| --- | --- |
| C | max 0.08% |
| N | max 0.03% |
| H | max 0.015% |
| Fe | max 0.20% |
| O | max 0.18% |
| Residual | max each 0.1% |
| Residual | max total 0.4% |
| Ti | balance |

2)Coating:MMO coated






Titanium Anode for Water Ionizer

Material

Gr1 Titanium as substrate, Ruthenium-Iridium oxide or platinum as coating

Technology

Sand Blasting, Acid Washing, Brush Coating

Dimension & Shape

Different dimension and shape is available, or according to client's drawings

Working Equipment

Water ionizer

Working Principle

Water electrolysis

The reaction on t he anode and cathode of water electrolysis

H2O=OH- +H+

Cathode: H++e=H2H++2eH2↑2H7O+2e=2OH-+H3

Anode:4OH-4e=2H3O++O2↑2H2O-4e=4H++O2↑

Features

1) Stable working ability under high current density & Voltage

2) High electrolysis efficiency

3) Stable electrolysis ability

4) High anti-corrosion property

5) The matrix can be recycled and recoated with MMO for reuse

6) Long working life etc.

Applications

Water ionizer, alkaline & Acidic water production, deionized water in cosmetic, disinfection, clean etc.

Remarks

1) Titanium anode also called MMO anode, DSA & Insoluble anode

2) Titanium Cathode also be provided

Packing

Carton or plywood case outside, or according to client's demand
3. Primary Competitive Advantages:
Price

Guarantee/Warranty

Product Performance

Small Orders Accepted

Experienced Staff

Military Specifications

Prompt Delivery
4. Main Export Markets:
Asia

Australasia

Central/South America

Eastern Europe

Mid East/Africa

North America

Western Europe
5.ProducingProcess


Raw material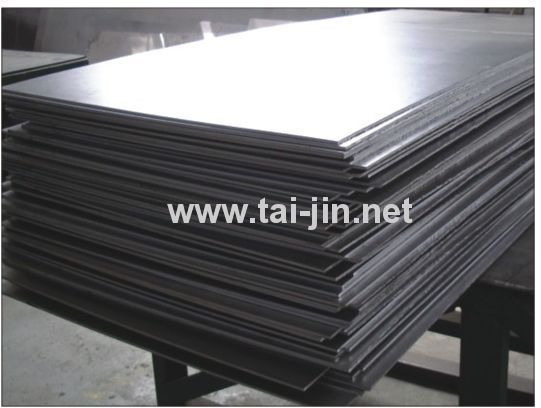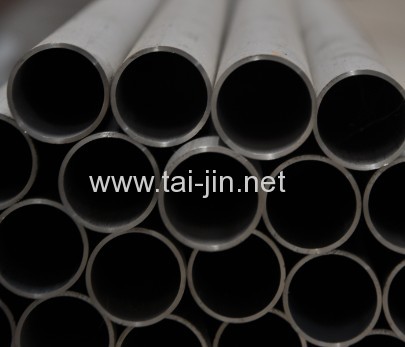 --- Shearing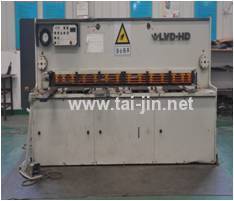 --- Machining




---welding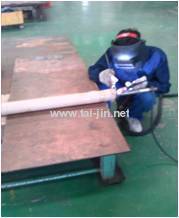 --- Blasting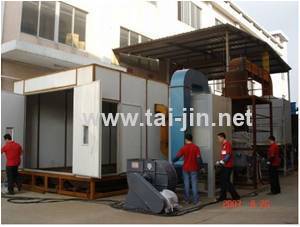 ---Picking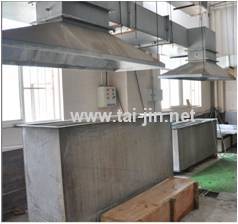 ---- coating

Manual brushing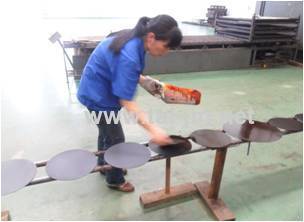 Automatic coating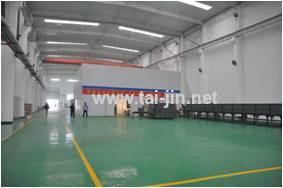 ---Inspection---Package

Accelerated Life Test Coating Thickness Test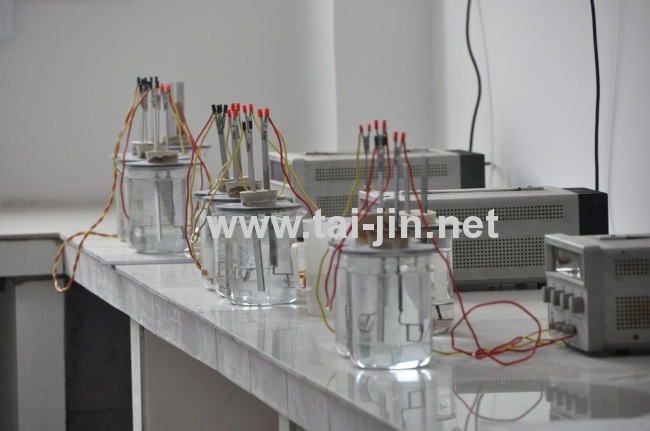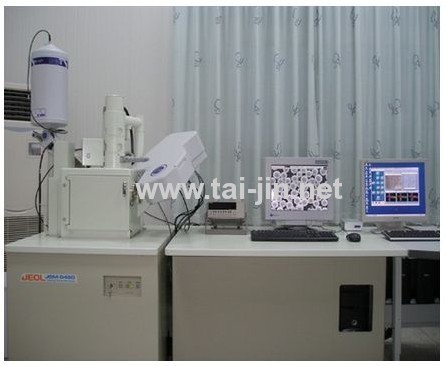 Packaging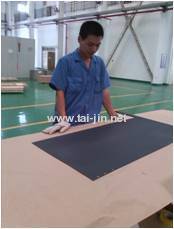 6. Quality Assurance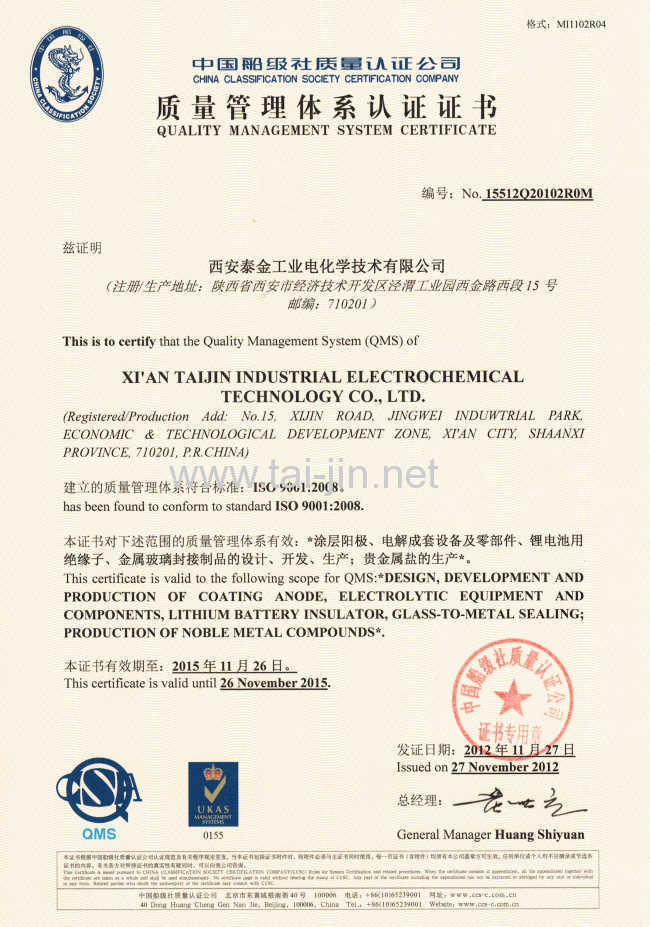 7. Projects & Patents

a) Projects:

1.High Effective and Energy Saving Titanium Anode Used for Hydrometallurgy
2.The Development of Green and Novel Glass-to Metal Sealing Product
3.The Research and Production of High performance of Titanium Anode Composite Materials
4.The Research and Production of the Cathode Drum Used in Electrolyzing Copper Foil

b) Patents

1.A Kind of Brushing Device Used in Production of Titanium Ribbon and Titanium Mesh Ribbon
2.Dipping solution of the Coordination Compounds of Platinum and Prepare the Platinum Coating with it.
3.A Titanium Anode Device Used in a hydrometallurgical Electrodeposition of Metals
4.The Method of Removing Titanium Anode Coating

8. The List of Products from Xi'an Taijin


1) Anode for Cathodic Protection
a) MMO Titanium Tube Anode/Platinized Titanium Tube Anode
b) MMO Titanium Disk Anode/ Platinized Titanium Disk Anode
c) MMO Titanium Rod Anode/ Platinized Titanium Rod Anode
d) MMO Titanium Sheet Anode/ Platinized Titanium Sheet Anode
e) MMO Wire Anode
f) MMO Titanium Mesh Ribbon Anode
g) MMO Titanium Ribbon Anode
h)Titanium Conductor Bar
i) MMO or Platinized Probe Anode
2) Titanium Anode for Hydrometallurgy
3) Titanium Anode for Electrolysing Copper Foil
4) Titanium Anode for Electrolysing Aluminum Foil
5) Titanium Anode for Sodium Hypochlorite and Seawater Electrolysis
6) Titanium Anode for Electrolysing Organic Synthesis
7) Noble Metal Compounds

9. Production Capacity


| | | |
| --- | --- | --- |
| Product | Product Capacity | Actual Amount Produced (Previous Year) |
| Titanium anode for cathodic protection | 8000m2 | 5000m2 |
| Titanium anode for hydrometallurgy | 15000m2 | 12000m2 |
| Titanium anode for copper foil | 5000m2 | 2000m2 |
| Titanium anode for aluminum foil | 5000m2 | 1000m2 |
| Lithium battery seals | 60,000,000pcs | 40,000,000pcs |
| Mil-spec connectors | 10,000pcs | 6,000pcs |
| High temperature high pressure bulkheads | 5000pcs | 3000pcs |
| Optical communication connectors | 100,000pcs | 50000pcs |

10. Company Development / Expansion Plans


Company Development / Expansion Plans

Item

Company Development Action

Timeframe

1

Developing new products and increasing twice in sales

Within 3 Years

2

To buy a new equipment (automatic coating production line)

Within 1 year

3

To get the certificate of Xi'an Enterprise Technology Center

Within 1 year

4

To pass the evaluation of Titanium electrodes engineering laboratory



11. Products:

Raw Materials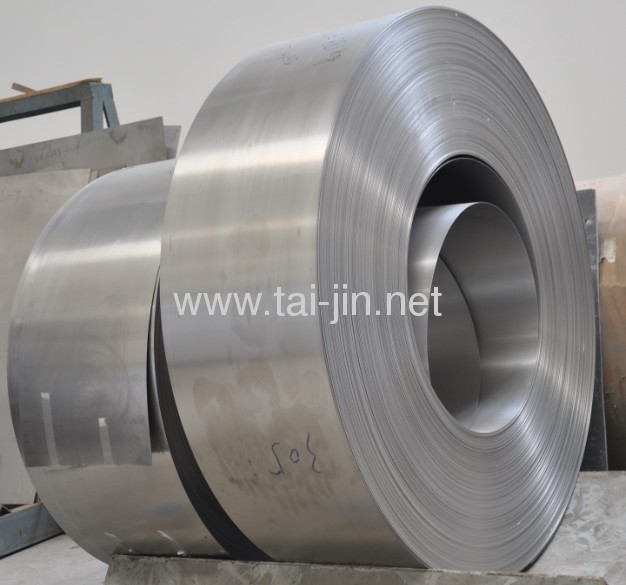 Half-finishedProducts


Finished Items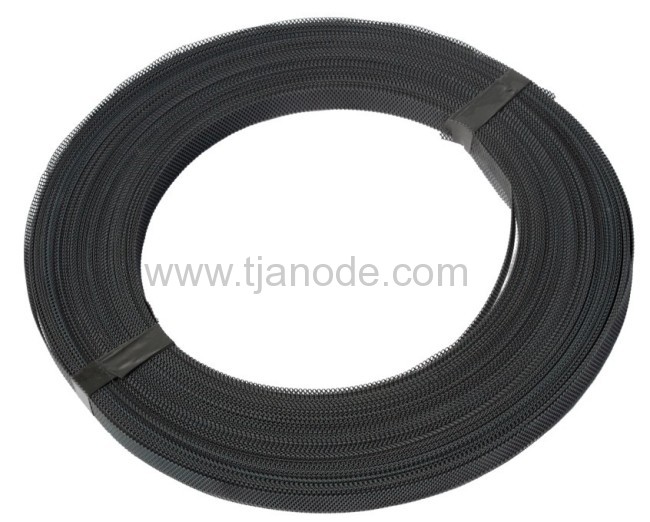 Packages