MMO Ribbon Anode
TAIJIN MMO RIBBON ANODES are manufactured using titanium substrate which meets ASTM B265 Grade 1 Standards and TAIJIN Mixed Metal Oxide Coating.
1) Coating Method
Multi layer thermal decomposition of precious metal salts
2) Working Environment
Suitable for Cl2&O2or combination of both
3) Working Current
12.8mA/ft (42mA /m) when operating at an anode current density of .278 A/ft2 (3 A/m2)
4) Design Life

50 years when operating at an anode current density of .278A/ft2 (3 A/m2)
5) Nominal Dimension of MMO Ribbon
Width: 0.25" (6.35mm)
Thickness: 0.025" (0.635mm)
Standard Coil Length: 498 ft (152m)
Standard Coil Weight: 5.28 lbs (2.4kgs)
Surface Area of Ribbon: 0.014m2/m
6) Titanium Conductor Bar

Width: 0.50" (12.7mm)
Thickness: 0.035" (0.89mm)
Coil Length: 498 ft (152m)
Coil Weight: 17.16lbs (7.8kgs)
7) Quality Control
Strict quality procedures are followed throughout the whole process from raw materials to finished products to ensure coating adhesion and loading.
a) Chemical Composition- ASTM B265 Gr1
| | |
| --- | --- |
| Element | Content % |
| Nitrogen | 0.03 Max |
| Carbon | 0.08 Max |
| Hydrogen | 0.015 Max |
| Iron | 0.2 Max |
| Oxygen | 0.18 Max |
| Residual(each) | 0.1 Max |
| Residual(total) | 0.4 Max |
| Titanium | Balance |
b) Visual Coating Uniformity, Color and Scratch
c) Coating adhesion
Three Steps
First, feeling the surface of tubular anodes in a pair of white gloves to observe
whether black mark is left on the gloves
Second, paste with transparent tape to observe whether black mark is left on the
Tape
Third, bend the ribbon to observe whether the coating fades
d) Accelerate Life Test
NACE standard TM0108-2008, 15000A/m2, 1mol/l Na2SO4
8) Why choose us
1) Here you will find the most competitive factory price
2) We are China biggest and earliest manufacturer of titanium anodes.
2.) We will make a strict time schedule, sufficient raw materials preparation for your order to 100% ensures the timely delivery.
4) The production state during the whole lead time will be kept updated for you regularly.
5). 18 years titanium electrodes manufacturing experiece
6) Prompt reply within 12 hours.
7) Custom logo printing is accepted.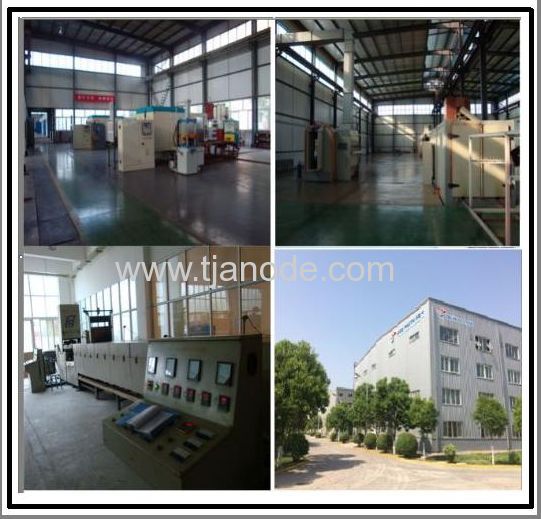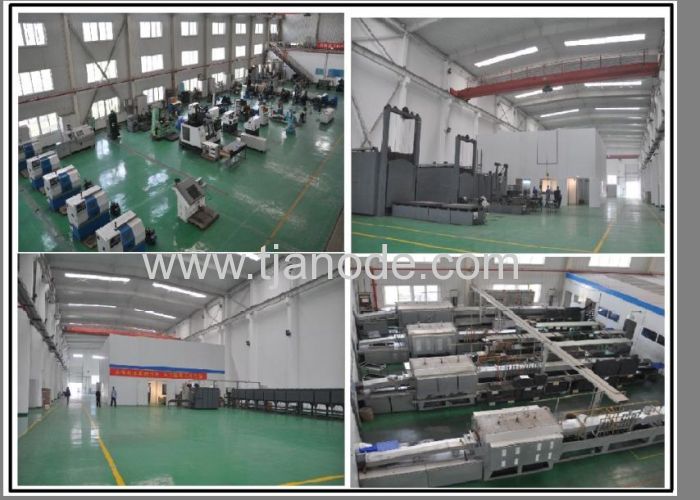 b) We pass the 3rd party quality test from Det Norske Veritas (U.S.A.), Inc. under the standard of NACE TM0108-2008. Based upon accelerated life testing, conducted by anindependent laboratory, Taijin MMO coating has been proven to be equivalent or superior to other mixed metal oxide coatings which are currently being used; a copy of this test report is available upon delivery.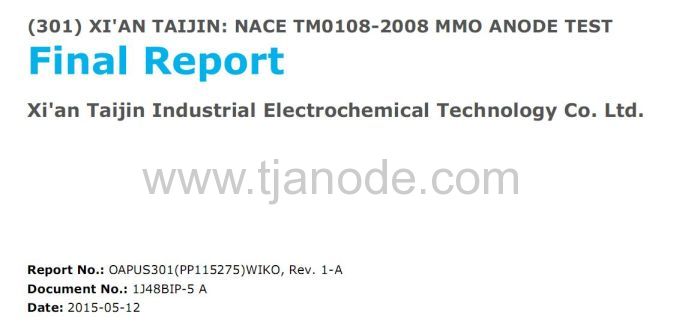 ‍
c) We have independent labratory to do a series of experiment to offer the premium product for cumstomer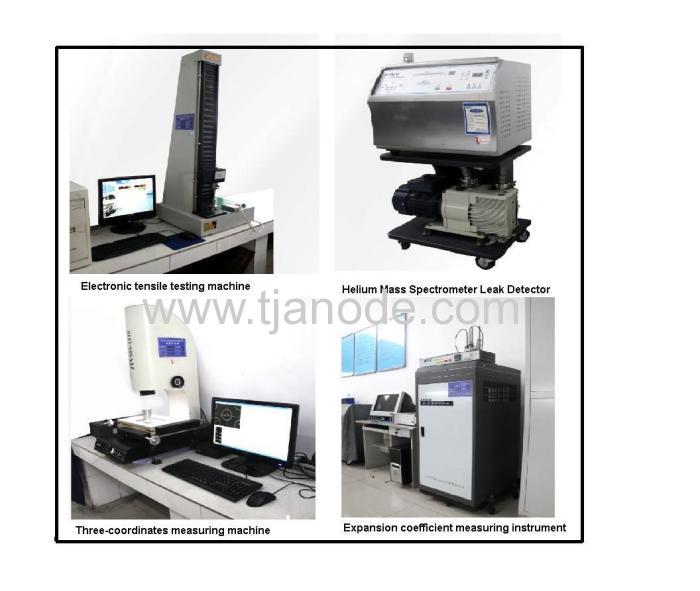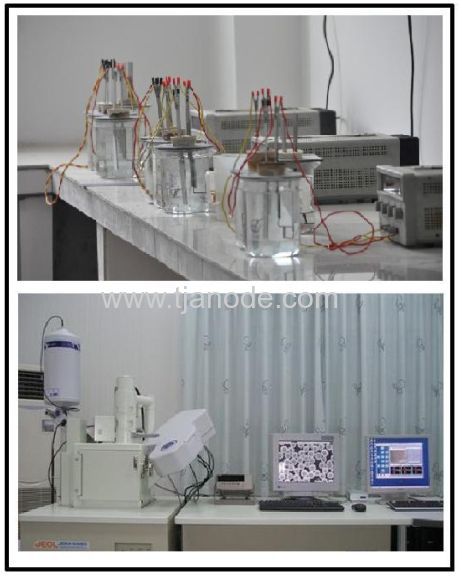 d) We are expert in export professional operations, and provide a complete and wonderful service for every customer so that make you to become more closer with your own clients.
9) Products