MMO/Platinum Titanium Electrodes Used in Electrochemical water disinfection
Sodium hypochlorite generator is a device for electrolyzing low concentrations of sodium salt to produce sodium hypochlorite. Sodium hypochlorite, which oxidizes a variety of harmful substances in water, is a strong oxidizing agent and disinfectant. It is good, safe and convenient to use it to sterilize water.

Sodium hypochlorite generator is widely used in industrial, agricultural, various water treatment and environmental disinfection. It covers many fields, such as industrial circulating water chlorination, hospital sewage treatment, table-ware disinfection, ward disinfection, drinking water disinfection, water disinfection in the swimming pool and the hotel, cyanide - containing industrial wastewater treatment, pulp bleaching, fiber bleaching, industrial wastewater treatment in electronics, pharmaceuticals, pesticides and chemical areas, as well as poultry drinking water and environmental disinfection, etc..
1. Overview of Taijin Company
1) Found: 19 years since 2000
2) Trading Agent: NO, the professional manufacuter delivering uncompromising quality
3) Expertise and Experience: the earliest and biggest state-governed manufacturer of titanium electrodes in China market
4) Development & Patents: 38 professors and engineers, 54 patents in titanium electrodes field
5) Quality Control and Assurance: independent laboratary and inspecting center, the complete and strict quality control system
6) Pioneering partners: Corrpro, Catheco, SAVCOR, Enviromental Protection Engineering, Qingdao Sunrui, Wuhan Xingda etc.
2. ON SITE SODIUM HYPOCHLORITE GENERATOR
The purpose of on-site generation of sodium hypochlorite solution from seawater or salty water is to economically and safely produce this powerful biocide and disinfecting agent for use in ballast water treatment, power plant, desalination plant, LNG terminals and swimming pool etc)
1) . Electrode units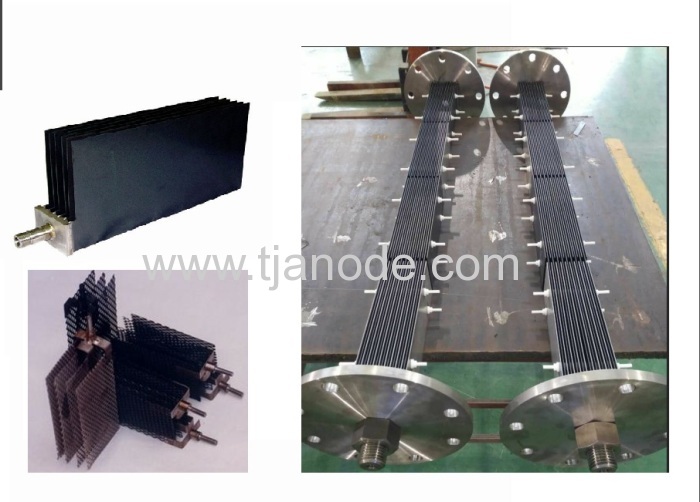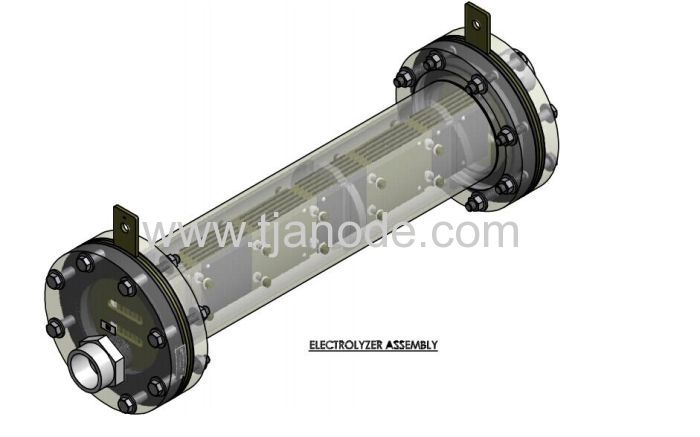 Pioneering partners
a) SunRui Marine Environment Engineering Company Ltd
b) Wuhan Xingda High Technology Engineering Co., Ltd.
c) Fujian Hada Intellegence Technology Co. Ltd.
d) Jinan Ourui Industrial Co. Ltd.
e) Yantai Fangxin Water Treatment Co. Ltd.
f) Corrpro Companies Europe Ltd.
g) EICS Technology Pte Ltd
h) Enviromental Protection Engineering S.A.
i) MK HAVUZ SİSTEMLERİ
Etc.
3. ELECTROCATALYTIC OXIDATION USED IN INDUSTRIAL WASTE WATER TREATMENT
With the development of industry, organic wastewater discharge is increasing, especially high concentration organic wastewater in the fields of chemical and pharmaceutical emission. With high color and high toxicity, it contains a large number of biodegradation-resistant components. Electrocatalytic oxidation water treatment, which has been applied in hydrocarbon, alcohol, ether, phenol and other organic wastewater treatment, has many advantages: no need to add any chemicals; small size; small space occupied; and does not cause secondary pollution. The reaction of oxidation to remove organic matter mainly occurs on the anode surface (oxidation of the anode surface directly degrade the organic matter or form a strong oxidant active species called • OH on the anode surface to further oxidize and degrade the organic matter).
1). Electrode units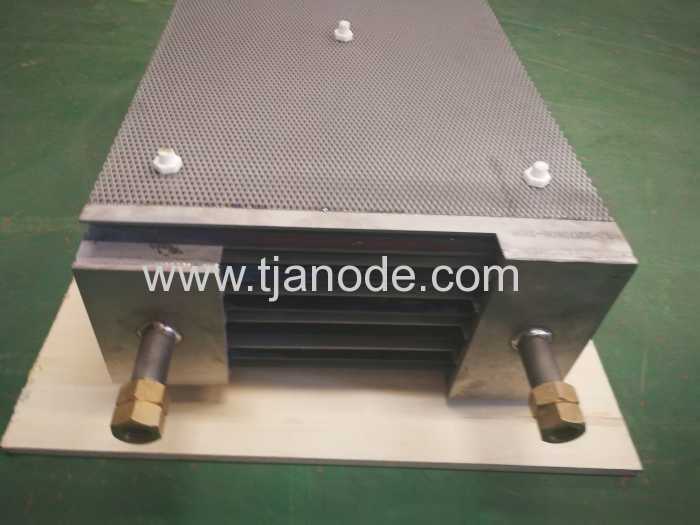 Application Field
a) Textile Wastewater
b) Petrochemical Engineering Wastewater
c) Electroplating Wastewater
d) Pharmaceutical Wastewater
e) Organic Fine Chemical Wastewater
f) Chemical Pesticide Wastewater
g) Etching Liquid Wastewater
4. Titanium ANODES USED IN Drinking/Potable Water, Fruits and Vegetables Disinfection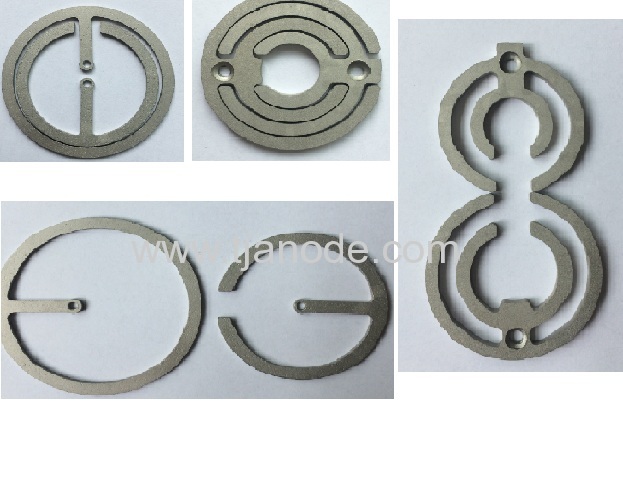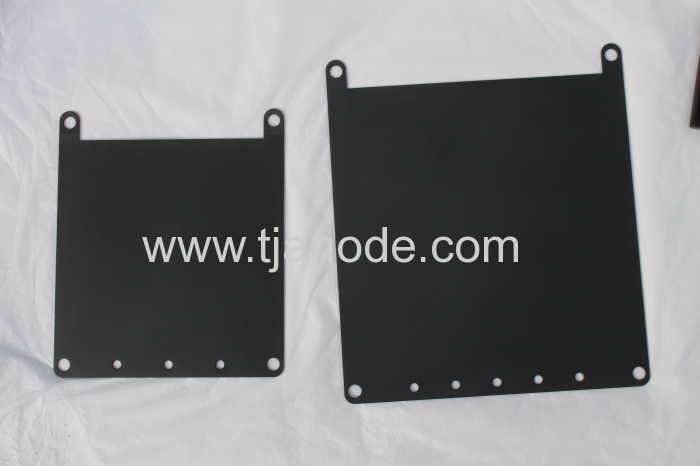 5. CIRCULATING SOFTEN SYSTEM
For the circulating cooling water system, during the recycled use of the cooling water, it caused some negative factors as follow, high water temperature, changed water velocity, water evaporation, a variety of inorganic ions and organic matter concentration, cooling towers and cold pools exposed to the sun, wind, rain and dust. These negative factors, the equipment structure itself and materials produce more severe fouling, corrosion, and substantial breeds of bacteria and algae than the DC system, , and the formation of slime dirt clogging pipes will threaten and destroy the factory's long term and safe production.
& We can offer the complete set of mmo tianium electrodes for the cooling water system.