Motorcycle Hexagon Flange Nuts/Motorcycle Titanium Fastener Bolts
Specifications
Titanium Ti Fastener,Titanium Ti Bolt,Titanium ScrewSizes:M5x10mm
Standard:DIN912
Grade:Gr1,Gr2,Gr5
Treatments: Anodizing


Titanium Standard Component,Titanium Bolts,Titanium Nuts,Titanium Washer.
1. Material:Titanium grade 1,Titanium grade 2,Titanium grade 5,Titanium grade 7,Titanium grade 9
2. Produce Standard: DIN912, DIN933, DIN84, DIN85, DIN963, DIN7991, DIN6912, DIN931, ISO7380,etc.
3.Inspection:For precision measuring we would recommend the use of Digital Vernier Callipers and a Thread Gauge to measure thread pitch.
4.Material Test Report:Chemical Composion And Physical Properties
5.Products Types
Head Type:Round,Pan,Hex,Flat,Button,Truss,Oval,Binding,Chese,Fillister,etc.
Drive type:Slotted,Hex,Allen,Torx,Spline Drive,etc
Size:From M3 to M24 or bigger.Length:8mm to 115mm
Titanium Screw with high quality
Material:titanium
Size:M3-M20
Standard:GB,DIN,ISO,ANSI,JIS etc
we also can according to the customers drawing to make titanium screw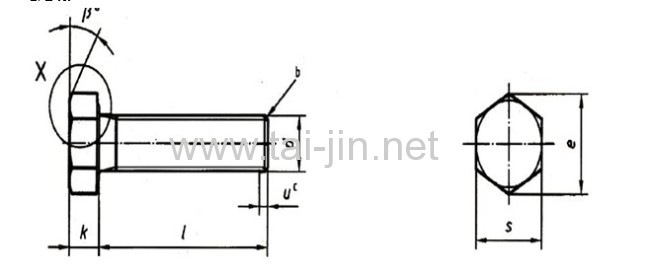 Other products



2. Main Export Markets:
Asia

Australasia

Central/South America

Eastern Europe

Mid East/Africa

North America

Western Europe

3.Titanium bolt Features:

Lightweight
Titanium is only 60% weight than carbon steel and stainless steel.
Superior Corrosion Resistance
Titanium has excellent resistance for acid and alkali to superior than stainless steel.
And it's also similar to platinum in sea water.

High Specific Strength
Titanium has high specific strength than other metals.

Other Feature
Extremely low magnetism, Low temperature tenacity, Non-toxicity, Low coefficient of thermal conductivity and expansion.

Anodic Treatment
Titanium can be colorful through anodize process.

We provide excellent quality and competitive price for the titanium screws. If you have interested in our titanium screws, welcome to inquiry us.