Coiled Titanium Discrete Anode


The coiled discrete anode is coiled by Titanium wire,and seal theboth end with PVC cap,then fix a vent-pipe into it.

1. Substrate& Coating


Titanium ASTM B265 Grade1

1)Composition



| | |
| --- | --- |
| C | max 0.08% |
| N | max 0.03% |
| H | max 0.015% |
| Fe | max 0.20% |
| O | max 0.18% |
| Residual | max each 0.1% |
| Residual | max total 0.4% |
| Ti | balance |

2)Coating:MixedMetalOxide-IrO2+Ta2O5

2. Parameter


| | | | |
| --- | --- | --- | --- |
| Dia.25mm * L | Diamond dimension(mm) | Current Rating | Expected Life(Y) |
| 100mm | 2.5 * 4.6 * 0.6 | 4.2mA | 50 |
| 150mm | 2.5 * 4.6 * 0.6 | 6.2 mA | 50 |
| 200mm | 2.5 * 4.6 * 0.6 | 8.4mA | 50 |
| 250mm | 2.5 * 4.6 * 0.6 | 10.5 mA | 50 |
| 300mm | 2.5 * 4.6 * 0.6 | 12.6mA | 50 |
| 350mm | 2.5 * 4.6 * 0.6 | 14.7mA | 50 |
| 400mm | 2.5* 4.6 * 0.6 | 16.8mA | 50 |
| | | | |
| --- | --- | --- | --- |
| Specification | Wire Dia(mm) | Current rating | Expected life (Y) |
| φ25*100mm | φ2 | 2.7mA | 50 |
| φ25*200mm | φ2 | 5.4mA | 50 |
| φ25*300mm | φ2 | 8.1mA | 50 |
| φ25*100mm | φ3 | 2.7mA | 50 |
| φ25*200mm | φ3 | 5.3mA | 50 |
| φ25*300mm | φ3 | 8.0mA | 50 |


Thedimension and parameter can be changed according to customer'srequest.

3. Quality Control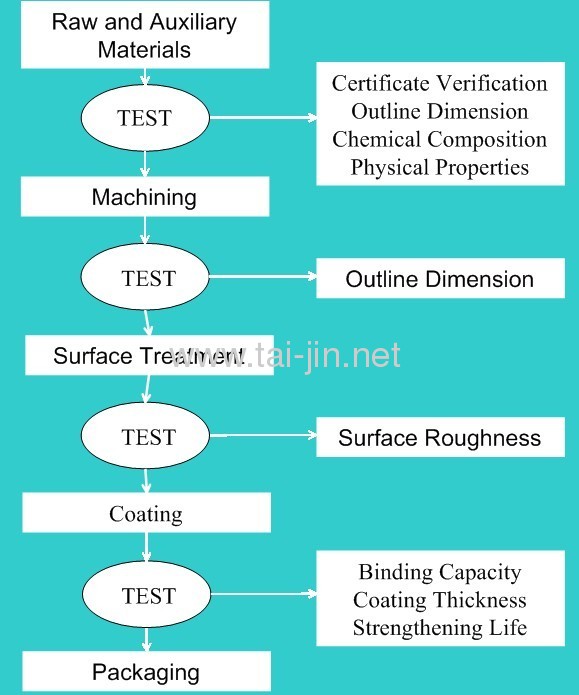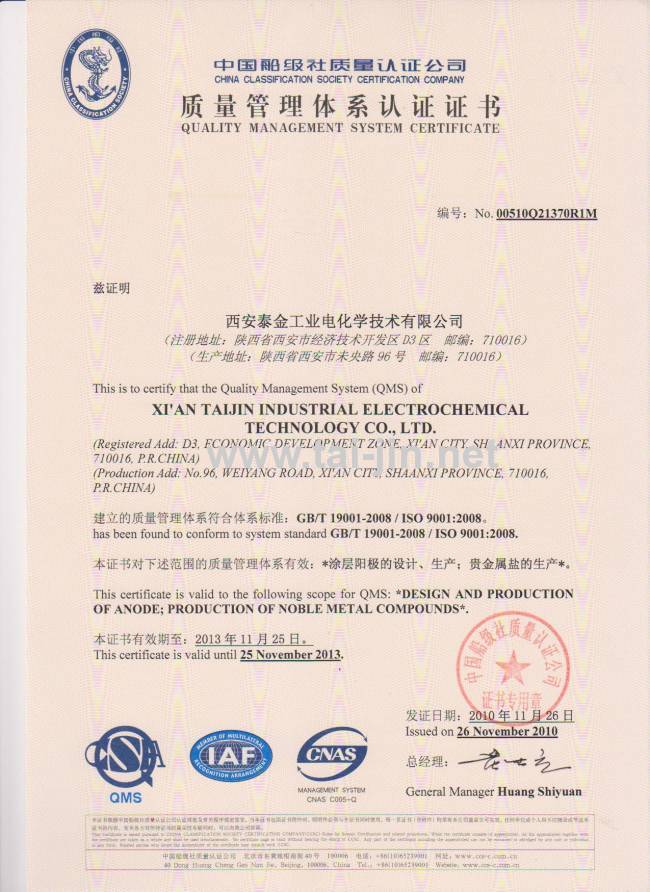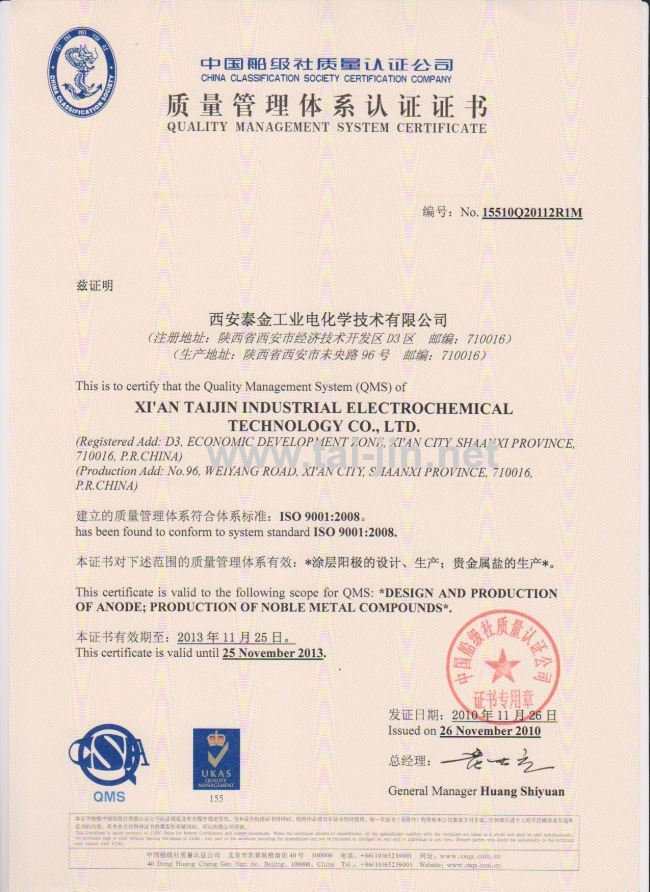 4.The List of Products from Xi'an Taijin


1) Anode for Cathodic Protection
a) MMO Titanium Tube Anode/Platinized Titanium Tube Anode
b) MMO Titanium Disk Anode/ Platinized Titanium Disk Anode
c) MMO Titanium Rod Anode/ Platinized Titanium Rod Anode
d) MMO Titanium Sheet Anode/ Platinized Titanium Sheet Anode
e) MMO Wire Anode
f) MMO Titanium Mesh Ribbon Anode
g) MMO Titanium Ribbon Anode
h)Titanium Conductor Bar
i) MMO or Platinized Probe Anode
2) Titanium Anode for Hydrometallurgy
3) Titanium Anode for Electrolysing Copper Foil
4) Titanium Anode for Electrolysing Aluminum Foil
5) Titanium Anode for Sodium Hypochlorite and Seawater Electrolysis
6) Titanium Anode for Electrolysing Organic Synthesis
7) Noble Metal Compounds


5. Main Export Markets:
Asia

Australasia

Central/South America

Eastern Europe

Mid East/Africa

North America

Western Europe

6. Equipment
Precise TemperatureControl Resistance Furnace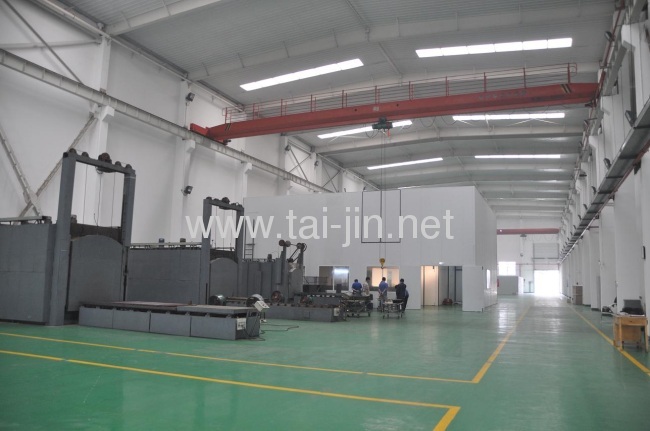 Accerlerate Life Test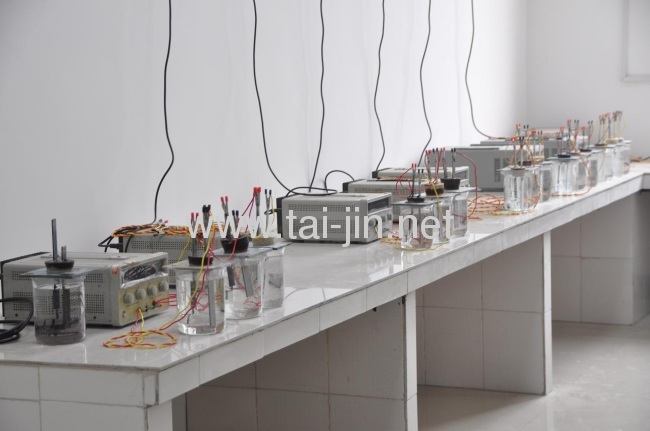 Coating Thickness Test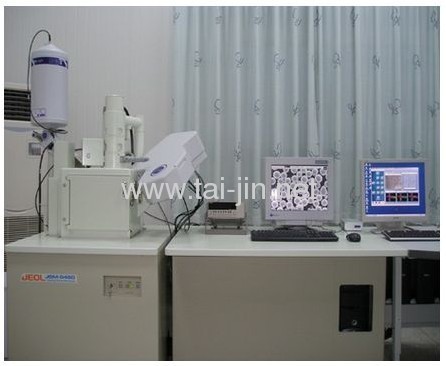 7. Products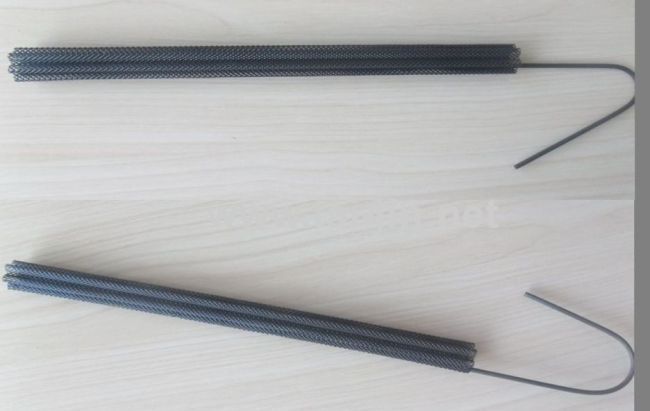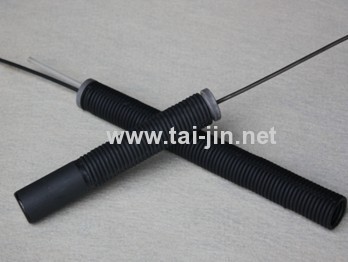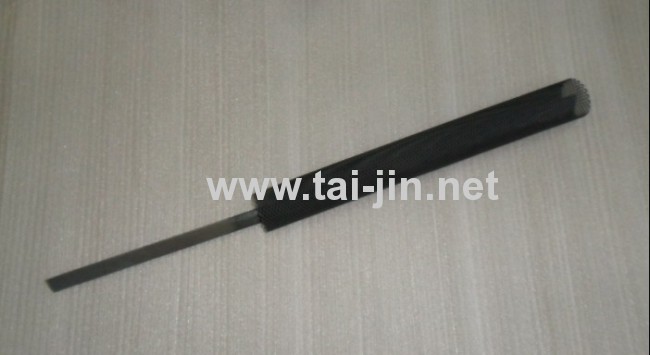 8. Application

This anode is applied to protect the reinforced concrete structure in relatively compact structures such as column, pier etc..