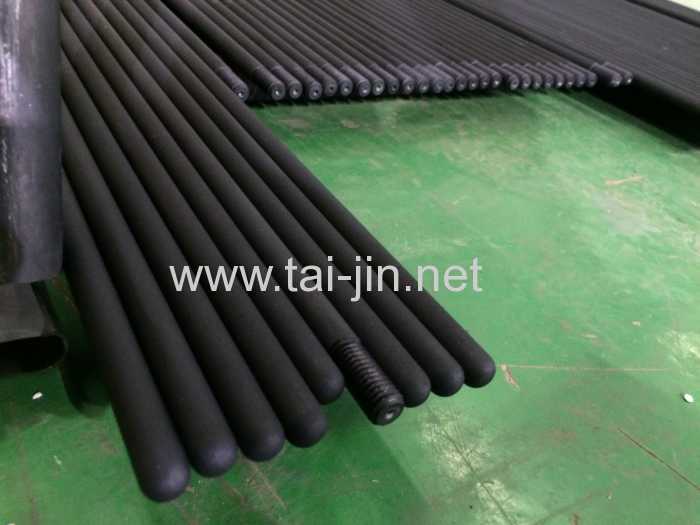 TAIJIN ROD ANODES FOR CATHODIC PROTECTION
TAIJIN Rod Anodes are using for different applications and Industries. The Anode is based on Titanium (Substrate) and coated with an active precious Mixed Metal Oxides like Iridium, Ruthenium and Platinum, etc.
TAIJIN mixed metal oxide coatings demonstrate very high chemical stability even in environments with very low coating wear rate, high current output, lower cost per ampere year, constant electrical resistance.
1. Substrate
Titanium ASTM B 348 Grade I / II
2. Information
1) Coating Serials
a) Iridium base oxide and Tantalum oxide
b) Ruthenium base oxide ,Iridium and other valve metal oxide
c) Platinum
2) Coating thickness:
a) Iridium base and Ruthenium base coating: 5-8 microns
b) Platinum coating: as clients request
3. Specification
Taijin MMO Rod Anodes are available in various lengths and in diameters of:
_ 6.0 mm
_ 9.0 mm
_ 10.0 mm
_ 16.0 mm
_ 19.0 mm
_ 25.0 mm
_ 31.8 mm
_ Other sizes available upon request
| | |
| --- | --- |
| Environment | Max. Current Density |
| Fresh water | 100 A / m2 |
| Seawater | 600 A / m2 |
4. Typical Applications
• Boilers
• Sea water pipelines (Antifouling)